**The link to Specialty Camp registration can be found at the bottom of this page!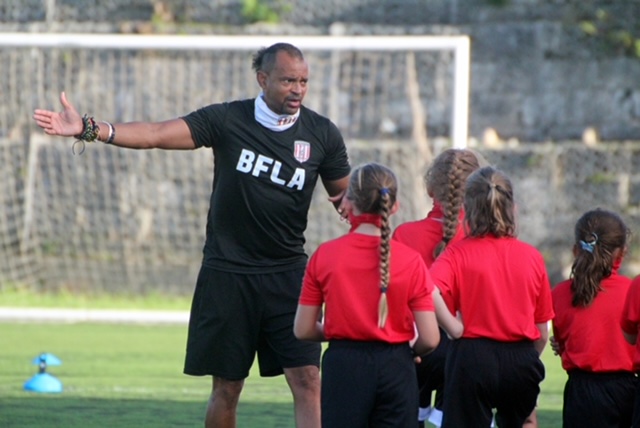 Field Player Coach David Bascome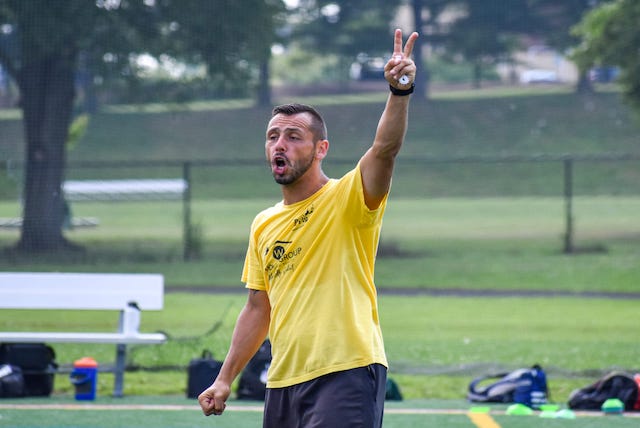 Goalkeeping Coach William Vanzela
What is the BPro Specialty Camp?
The Validus RE BPro Specialty Camp provides an opportunity to create a relevant, coherent, and engaging environment for all players, parents and coaches to develop. Having clear purposes representing the camps' hopes and desires for the players is an important starting point for their game. On top of the excellent learning opportunity we strive to provide for players, we are also very excited to be hosting the camp in one of the best island destinations in the world.
We want to prepare players' game for success in the 21st Century. The clinic is designed to give the players the vision outside the field of as well as on it. We want players to be able to see outside the walls of what the game has to offer. We are looking for the participates in the clinic to develop a great sense of leadership skills as well as a greater understanding of what it will take for their success on the field of play.
The field player camp will be led by former professional player and Baltimore Blast coach David Bascome, being assisted by professional Major Arena Soccer League (MASL) players Vini Dantas (Florida Tropics), Jonatas Melo (Baltimore Blast), Juan Pereira (Baltimore Blast), and Josh Hughes (Baltimore Blast). The goalkeeper camp will be led by current professional goalkeeper William Vanzela (Baltimore Blast) and his staff with Born to Fly, William's personal goalkeeping performance company.
Who Participates in Validus RE Bpro Specialty Camps?
Players from the ages 9 -15 years of age boys and girls
Goal Keepers and Field players
Organizers and Service Providers for Youth Development - Sports and Activity groups to community outreach groups.
Validus RE Bpro Specialty Participants Learn:
Leadership skills – learn skills on how to lead in the community, business, and sports environment
Football development – participate in advanced training each day of the week.
The Validus RE Bpro Specialty cost and schedule:
Cost for Each week - $100
Length of camp – 1 week
Dates – Listed below
Age Groups – 9-15 yrs old (Coed)
Time – 6:00PM – 8:00PM
Maximum # of Players - 40 Players in Camp
The Validus RE Bpro Specialty camp location:
Bermuda - Whitney Institute.
The Validus RE Bpro Specialty camp Participants receive:
Validus RE BPro Speciality Camp Shirt
10 hrs of Elite Training from Professional Coaches
The Validus RE Bpro Specialty camp Participants need to bring:
Water bottle
Wear White Shirt and Black Shorts
Notepad for note taking
Goalkeepers:

Goalkeeper Gloves (Mandatory)
Long Sleeves and Pants (Recommended)
The Validus RE Bpro Specialty camp participant's contact info:
Camp email: bascomeenterprise@gmail.com
Contact person: Cameron Schnaack