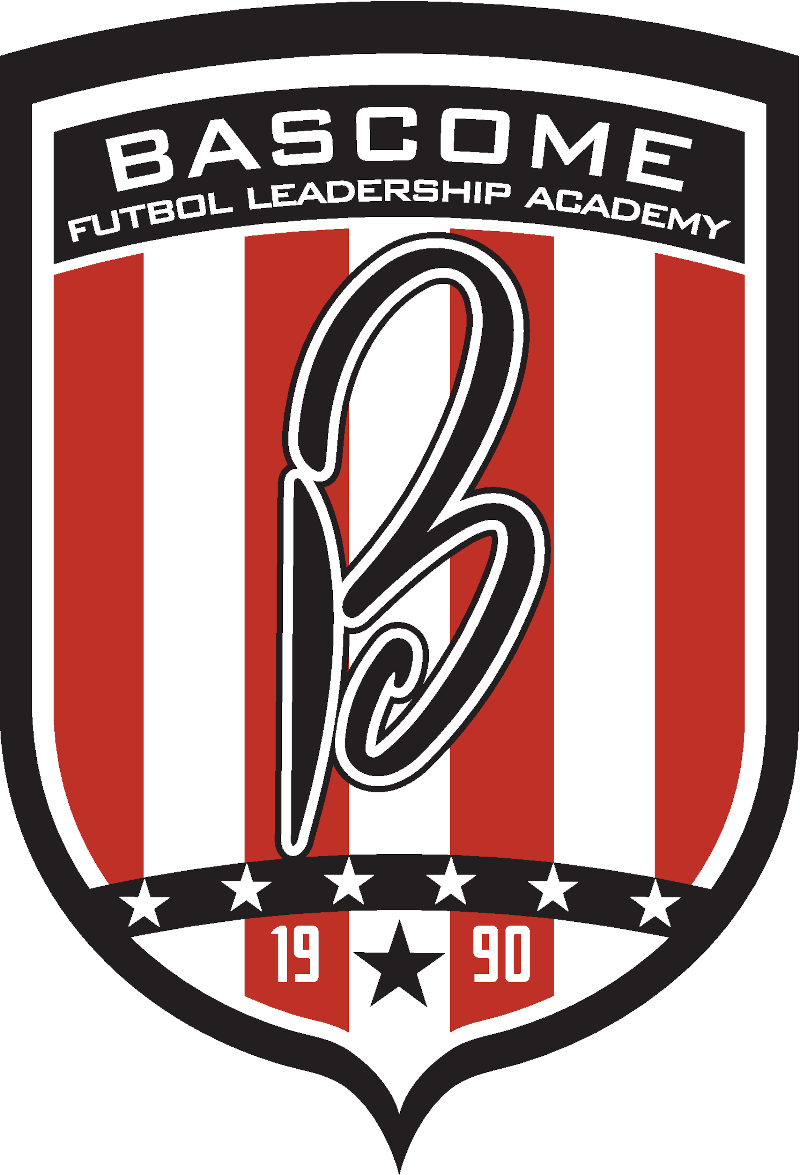 The Bascome Futbol Leadership Academy provides an opportunity to create a relevant, coherent and engaging environment for all players, parents and coaches. Having clear purposes representing the schools hopes and desires for the players is an important starting point for their respective sport.
We want to prepare players for success in the 21st Century sports, by including a balance Academy that will focuses on 4 Pillars, Sports, Academy, Leadership and Culture. The Academy is designed to give the players the vision outside the field of as well as on. We want players to be able to see outside the walls of what the game has to offer. We are looking for the participates in the Academy to develop a great sense of leadership skills as well as a greater understanding of what it will take for their success on the field of play.
Bascome Futbol Leadership Academy is an initiative to build sports leaders in the community and on the soccer field. It will equip young players with the skills to develop their understanding for the game and give them the tools to be successful off the field. The Academy is built upon leading strategies for youth development to create sustainable effective change.
MISSION
Is to give all our players the tools to be successful on and off the field and to increase players, parents and coaches understanding of the importance of being a balance athlete in 21st Century.
STAFF
President – David Bascome USA/Bermuda Based
Vice President – Paul Mittermeier USA Based
Director of Operations – Karl Roberts Bermuda based
Director of Coaches – Naquita Robinson Bermuda Based
Director of Managers – Camneron Schnaack
Director of Education – Liz Guaraldo USA Based
Finance Officer – Jason Carrick USA Based
LOGOS AND BRAND MAIN ACADEMY LOGO AND MEANING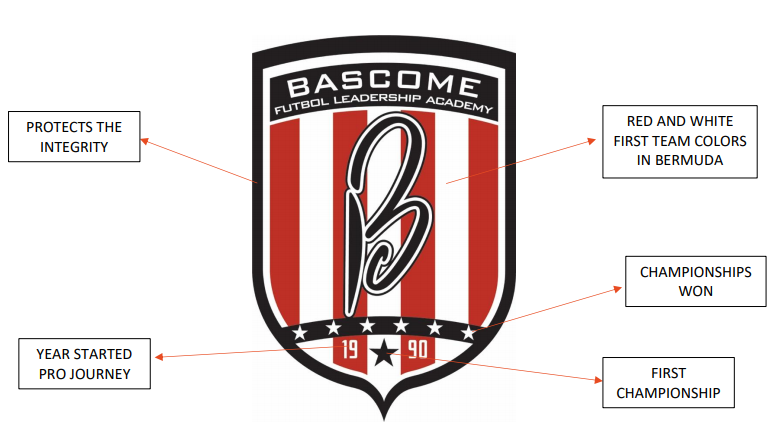 BERMUDA WOMENS ACADEMY STAGE
ORGANIZATIONAL FLOW CHART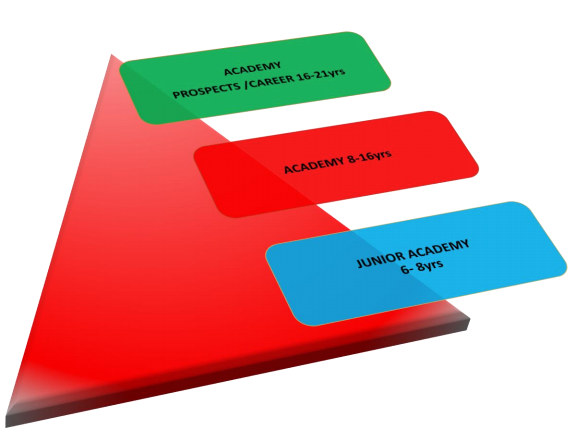 4 PILLARS FOR THE C.O.R.E OF BFLA
(COMMON ORIGIN REACHING EVERYONE)
CULTURE PILLAR
Culture is what you will see, hear and feel in the academy, creating a good culture will bring about a positive climate on and off the playing field. Our game culture will develop the players to have a social and emotional connection to the game. As we want players to enjoy the game through a process that would involve team playing with rhythm, heart and desire. Teams will be a part of a branding journey that will market players through social media, communities and businesses.
SPORTS/NUTRITION PILLAR
All Players and Coaches will go through a series of developmental stages of learning, they will endure a level of training workshops that would increase their understanding and knowledge of the game. The Academy curriculum has been created around players and coaches 21st Century needs. The curriculum was developed under the guidance of UEFA A licensed coach and Director of ABC Football Matters (Bermuda), this support has allowed us to have a full coaching education tools (booklets) for all levels. A part of having a strong curriculum we have developed a coaching certificate for the Academy which covers the areas of leadership, engagement, Nutrition and Social development. Each coach will have to pass these workshops before coaching at the Academy.
LEADERSHIP PILLAR
Leadership is an important Pillar of the Academy, this pillar will be lead by the principles of Power of One. The Power of One is a leadership empowerment process that was created to empower young players, students and parents to build confidence, lead and create goals that will help them in their career, game and social environment. The players, parents and coaches will go through a number of empowering workshops throughout the season.
ACADEMICS PILLAR
Academic should be one of the biggest needs in 21st century development when it comes sports. When we look at academics and sports in youth club development, we must show the relationship between both of their importance, if not we will have a lot of talented players that will struggle with complex situations in the game and training. As we further coaching education 21st Century it is important that player and coaches have a growth mindset. The academy will deliver workshops that will help students transition from grade levels.
4 PILLARS ELEMENTS
CULTURE
CLIMATE FOR TRAINING
COACHES DRESS AND LANGUAGE
TEAM HANDBOOK (CODE OF CONDUCT ETC)
AWARDS BANQUET
PARENT EDUCATION
SOCIAL MEDIA
POSTER – BRANDING PLAYERS AND TEAMS
COACHES INCENTIVES – BALTIMORE CAMPS
NEWS LETTER
PODCAST
SPORTS/NUTRITION
WORKSHOPS
TEAMSNAP SCHEDULING
PLAYER DEVELOPMENT WORKSHOPS
COACHES DEVELOPMENT
ACADEMY LEVEL STRUCTURE
CURRICULUM
GOAL SETTING AND OBJECTIVES WORKSHOPS
COACHES CERTIFICATE FOR ACADEMY
TEAM ORGANIZATION AND MANAGERS WORKSHOPS
LEADERSHIP
WORKSHOPS ON LEADERSHIP
WORKSHOP ON BUILDING YOUR BRAND
TEAM BUILDING ACTIVITIES
CULTURE RELATIVE LEARNING WORKSHOPS
POWER OF ONE PROCESS
ACADEMICS
ACADEMIC TOOLS FOR PARENTS AND PLAYERS
WORKSHOP ON TRANSITION FROM GRADES IN SCHOOL
BEHAVIOUR ACCOUNTABILITY FORMS
SCHOOL PERFORMANCE
BACK PACK DRIVE EVENT